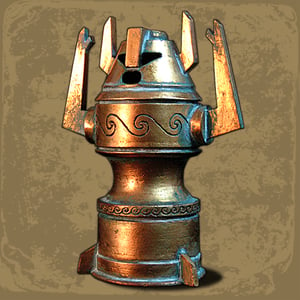 €

90.00
Here comes this ancient artifact brought directly from some colony of Atlantis or maybe found somewhere in Iceland by Jastro Expedition.
● 14 cm / 5½" tall - 340 gr / 0.75 lb
● Resin covered with real copper leaf.
● Two finishes available: green oxide patina or old copper (video game)
Completely handmade on demand. Usually takes 4 weeks to complete. See it in Old Copper.
More Copper Statuettes with light patina.